TRANSLATING SUBSTANCE

USE RESEARCH INTO

PRACTICE AND POLICY
FEATURE EVENT: Member Publications
Watch for release of upcoming publications

Bahji A. Alcohol-related emergency department visits: a descriptive prevalence study. Canadian Journal of Addiction.
Bahji A, Brietzke E, Soares C, Stuart H. Biomarkers of addiction: a narrative review. Canadian Journal of Addiction.
Cunningham, J.A., Hodgins, D.C., Keough, M. T., Hendershot, C.S., Schell, C. & Godinho, A. Randomized controlled trial of an Internet intervention for problem gamblers with or without unhealthy alcohol use. Internet Interventions.
First Nations Information Governance Centre, Dell, C., Wright, L. (in press). Smoking Among First Nations Youth Living On-Reserve and in Northern Communities: A Mixed Methods Study. The International Indigenous Policy Journal.
Kosteniuk, B. and Dell, C. (in press). How Companion Animals Support Recovery from Opioid Addiction: An Exploratory Study of Patients in a Methadone Maintenance Treatment Program. APORIA Journal.
Lalonde, R., Claypool, T., Dell, C.. (in press). PAWS Your Stress: The Student Experience of Therapy Dog Programming. Canadian Journal for New Scholars in Education.
Mauer-Vakil D, Bahji A. The addictive potential of online pornography use: a narrative review. Canadian Journal of Addiction.
Watch for a new featured activities segment each week
What is CRISM?
CRISM is the Canadian Research Initiative in Substance Misuse.
Funded by the Canadian Institutes of Health Research (CIHR), CRISM is a national network of researchers, service providers, policy makers and people with lived experience.  CRISM 's overall objective is to translate evidence-based interventions for substance misuse into clinical practice, community-based prevention, harm reduction, and health system changes.  Our intent is to support the creation of more effective, personal, and adoptable intervention programs and services. The National CRISM website may be found at: www.crism.ca
What is the CRISM Prairie Node?

Alberta, Saskatchewan, and Manitoba have excellent researchers investigating substance use/addiction interventions (including prevention, harm reduction and specialty-based addiction treatment) delivered in the clinic, the community, and in academic research settings.  Each Province funds treatment and prevention of substance use/addiction and has developed strategic plans through their respective Ministries of Health and Regional Health Authorities.  But to date, these assets have operated either in isolation, or as part of small provincial teams.
Become A Member
Interested researchers, service providers, and decision-makers in Alberta, Saskatchewan, Manitoba, and the North West Territories are invited to become members of the CRISM Prairie Node. Members will have access to CRISM resources and support, and we anticipate that Members will become more or less active in the Node depending on opportunities and interests. If you would like to become affiliated with the CRISM Prairie Node, please access the online survey link below. It takes no more than 10 minutes to complete the questions.  The survey asks about you and your interests, and by completing it, you will help us tailor regional Node activities to your interests. The information we collect will be used for planning purposes, will stored securely in a password-protected network, and will be used to develop a Node member database.
Funded by the Canadian Institutes of Health Research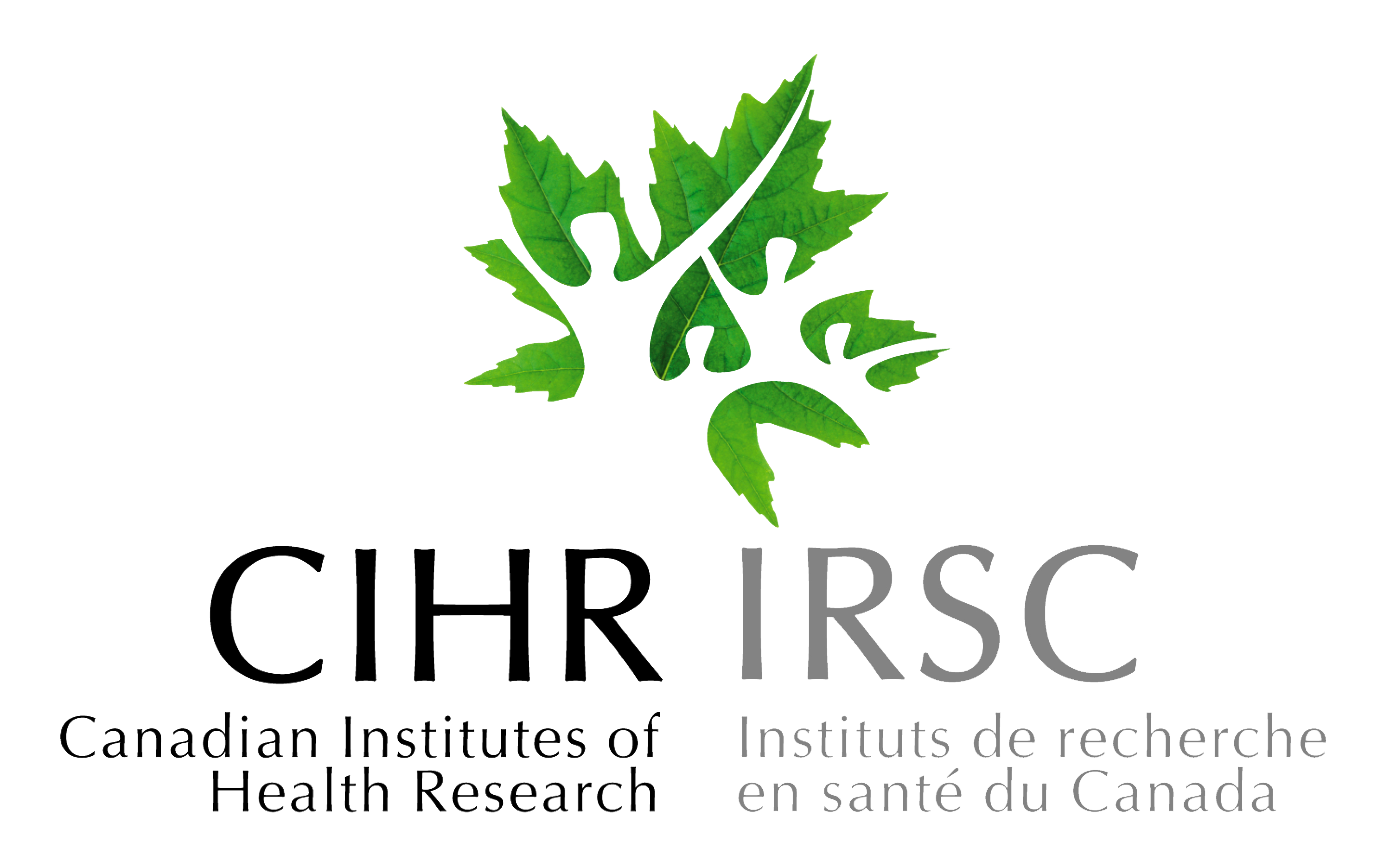 What's New?
Meetings/Events
NOW OPEN – we are delighted to announce that the CRISM Prairies Development Grant Program has reopened. Access it here!
The CRISM | Prairies annual meeting will be postponed until next year while we undergo our renewal process.
News/Information
Publications
Clinical Studies
The OPTIMA trial has finished recruiting participants in the Calgary area. Thank you to everyone who contributed to making this study a success!
Click on the link to be taken to our Conferences/Meetings page
Elsewhere
Feature Items
Videos/Podcasts
Clinical Studies
Study Title: Adapting the HEADSTRONG Program for Families
Principal Investigator: Dr. Gina Dimitropoulos, MSW, PhD, RSW, RMFT
We are looking for participants in a study about removing the stigma around mental health and mental disorders. We are seeking input from families (with youth under the age of 24), youth under the age of 24, and key stakeholders. We hope to create an anti-stigma program for families and would like to understand how families talk about mental health.
For more information contact: ekgrewal@ucalgary.ca
All Events