Jo-Ann Saddleback
Biography
Jo-Ann Saddleback worked as a Policy Analyst/Researcher for women's organizations and Executive Director for Metis Settlements General Council heading up Legal and Governmental Affairs. She also worked as a community developer for 30 years, travelling across North America developing/delivering workshops on Culture, Health, Aboriginal research processes, Roles and Rights of Aboriginal Women; and training cultural workshops for RCMP, Corrections Canada, Alberta Health, Healthcare workers across Canada; and Alberta Justice judges and crown prosecutors. She also works with various Aboriginal organizations and government departments on strategic and tactical plans for policy, research and program delivery. She makes presentations/guest speaks at major conferences from the National Aboriginal Policy/Research Conference to international Police Women's Conference. She is Elder for Aboriginal Women's Justice (AWJ) and works diligently on the issue of Domestic Human Trafficking of Aboriginal Women and their Children. She sits as Kokum for Alberta Justice/Aboriginal Sexual Assault Committee; Elder for Aboriginal Performing Arts; City of Edmonton Indigenous Artist-in-Residence and Aboriginal Art Park; Policywise Family and Children Conferences; and Nechi Institute. Jo-Ann was also Cultural Advisor for Truth & Reconciliation Commission when it was in Edmonton. She taught Cree Studies 101 and 121 about Culture, traditions and Family and Identity at Maskwacîs Cultural College while Coordinator of Student Services. She also wrote the Cree Language Declaration for the 4 bands of Maskwacîs. An important effort, she has been a community partner with Canadian Research Initiative on Substance Misuse building relationships with Indigenous communities and elders. In her other life, Jo-Ann is an Elder Artist, writer and designer.  She spent years visiting Old People in First Nations and Metis communities in which she was delivering workshops and remains grateful they entrusted her to continue to work in communities sharing their wisdom.
Node Funded Project (Apr 2017)
Title: Exploration Project on Using Traditions to Prevent and Treat Substance Misuse
Principal Investigator: Jo-Ann Saddleback, Maskwacîs, AB
Co-investigators: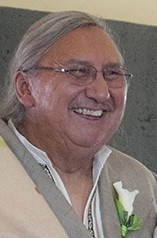 Jerry Saddleback, Maskwacîs, AB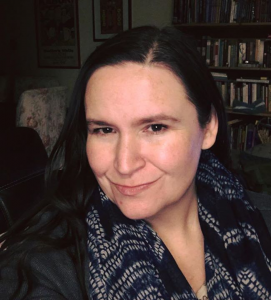 Jessica Daniels, Edmonton, AB
Description:
A major problem in Indigenous communities is substance misuse. The history of the problem dates back to the Whisky Trade practiced in the beginnings of colonization. Little is known about the impact experienced by traditional healers and medicine people; they were particularly challenged not only because colonization cut off their medicine gathering routes throughout North and South America (known as "Menistik" to our people), but also challenged them in dealing with effects of substance misuse heretofore not yet realized in Menistik. Healers and medicine people fasted, prayed, and performed many ceremonies to understand substance misuse and to know which medicines counteract addiction. Although the Indian Act made traditional practices illegal, their knowledge and medicines remain intact today.
It is the purpose of Exploration Project on Using Traditions to Prevent and Treat Substance Misuse to find, identify and visit healers and medicine people throughout Treaty Six and the 8 Metis Settlements who still know the medicines used to help people suffering with addictions through substance misuse. The project is also an exploration on how to make healing ceremonies accessible to people suffering with addictions given the protocols and practices involved. Therefore, knowledge and information will be gathered from healers and medicine people about how they want to see traditions used in the healing of indigenous peoples.
It is not the purpose of the Project to find out what the medicines are, but rather who still practices this medicine and how people may access it. Same purpose with ceremonies: the project is not about detailing the ceremonies, but rather what ceremonies are most appropriate and how to access them.
This project was recently presented at the CRISM Prairie Node 2nd Annual Gathering held Nov 15-16, 2017 in Calgary, AB.
CRISM Using Traditions to Prevent and Treat Substance Misuse Nov 2017